Unlike other shoes, our GECKOINSOLE dynamically flexes to hug your heels with every step. This is proven to contain your fat pad even more, keeping it exactly where it belongs. Really good for your feet and even better for your body.
GET YOUR LIFE BACK: Imagine a shoe with the power to make your body feel years younger. Our patented GECKOINSOLE makes feet healthier with a special flexing action that hugs the natural cushioning in your heels. Unlike anything else, these hugs cup your heel to handle pain and lessen impacts, letting you skip the hassle of orthotics.
3X MORE SUPPORT: Imagine living unstoppable days, knowing GECKOMAN supports you in all the right ways. In a few short weeks, our unparalleled ULTIMATE INSOLES custom mold to your unique foot shape using space-age foams that harness your body heat—promising full-length comfort and whole-body alignment with perfect heel, arch and ankle support.
Common Foot Problems Solved
Do you suffer from intense heel or arch pain? It could be Plantar Fasciitis. Plantar fasciitis is a very painful injury, and the most common cause of heel pain...it could be plantar fasciitis, an inflation of the tissue that connects the heel bone to the toes.
Metatarsalgia is the medical name for pain in the ball of the foot. This condition is often seen in runners and may be a result of improperly fitted footwear.
The foot's arch naturally collapses, absorbing impact and molding to the terrain underfoot. When the foot collapses excessively and rolls inward, overpronation (or, flat feet) results, creating excess stress on tendons and ligaments that leads to pain and other pathologies.
Morton's Neuroma is a common foot problem associated with pain and swelling of nerve tissue in the ball of the foot. It usually occurs between the 3rd and 4th toes.
Posterior Tibial Tendonitis is a strain or tear of the tendon that runs along the inside of the ankle and foot, supporting the arch and connecting the calf muscle to the inside bones of the foot.
Bunions are a very common condition that affects women significantly more than men due to poorly fitted footwear. A bunion is a bony protrusion that can occur at the base of the big toe joint.
The heel bone is the largest bone in the foot and absorbs the most amount of shock and pressure. A heel spur is an abnormal growth of the heel bone.
Calluses are unattractive and sometimes painful patches of thick skin on your feet that form when dead skin cells harden and thicken over an area of the foot, usually the ball of the foot, the heel or big toe.
Diabetes affects approximately 16 million Americans and is classified into two different types: Type One and Type Two. Type One is usually associated with juvenile diabetes and is often linked to heredity.
Do your calf muscles ache? Is the back of your heel and ankle swollen or tight? If so, you may be suffering from a common condition known as Achilles tendonitis.
ost of the population will experience foot pain at some point during their life's journey. Keep in mind that the foot bears the entire weight of the body and is our foundation.
If your toes appear crooked or bent downward you may be suffering from hammer toes, mallet toes, or claw toes. These three very similar toe deformities result in shortening of the toe tendons, thereby limiting toe motion.
Doctor Approved & Recommended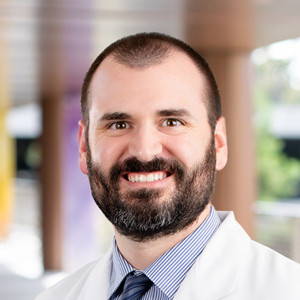 "I can attest that they offer the best solution for people with sensitive feet, including those with foot pain, diabetes and arthritis."
Matthew T, DPM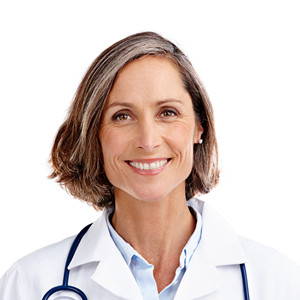 "I recommend Geckoman to my patients because it helps provide the right support to relieve and prevent foot conditions. "
Dr. Elizabeth N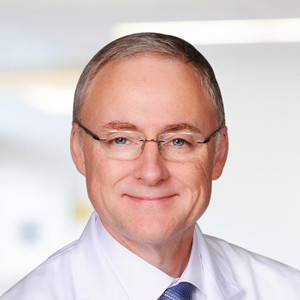 "The contour, position and height of Geckoman's arch support aligns in the proper place to help support our bodies from the ground up."
Dr. Ben H
GECKOMAN's slippers offer anatomical arch support and maximum protection against pressure points. Recommended for arthritis, flat feet, plantar fasciitis, pronation, supination, metatarsalgia. An extra-depth heel cup with removable insoles provide ample space for custom-made orthotics. The premium orthotic insoles help alleviate stress on the joints, enhance stability and add spring to your step to improve mobility.
| US | UK | EUR | IN | CM |
| --- | --- | --- | --- | --- |
| M8 | 7.5 | 41.5 | 10.0 | 25.5 |
| M8.5 | 8 | 42 | 10.2 | 26.0 |
| M9 | 8.5 | 42.5 | 10.4 | 26.5 |
| M9.5 | 9 | 43 | 10.6 | 27.0 |
| M10 | 9.5 | 44 | 10.6 | 27.0 |
| M10.5 | 10 | 44.5 | 10.8 | 27.5 |
| M11 | 10.5 | 45 | 11.0 | 28.0 |
| M11.5 | 11 | 45.5 | 11.2 | 28.5 |
| M12 | 11.5 | 46.5 | 11.4 | 29.0 |
| M13 | 12.5 | 48 | 11.8 | 30.0 |
| M14 | 13.5 | 49 | 12.0 | 30.5 |
For half sizes order the next size up.
For example, if you normally wear size 10, order a size 10.5