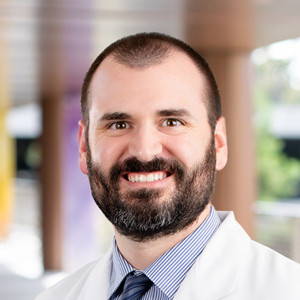 "I can attest that they offer the best solution for people with sensitive feet, including those with foot pain, diabetes and arthritis."
Matthew T, DPM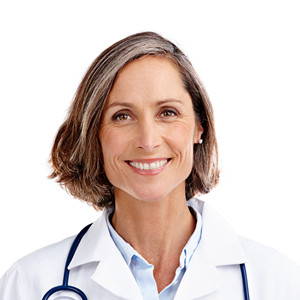 "I recommend Geckoman to my patients because it helps provide the right support to relieve and prevent foot conditions. "
Dr. Elizabeth N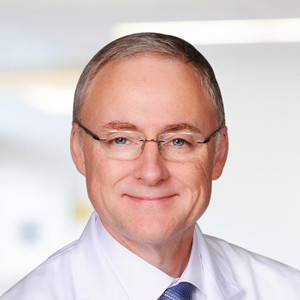 "The contour, position and height of arch support aligns in the proper place to help support our bodies from the ground up."
Dr. Ben H
Women's Canvas Loafer Shoes

Proven to enhance comfort and alleviate pain.
[SIMPLE FASHION STYLE]: You may be annoyed by whether to choosecomfort or style. Geckoman helped you think of this. You can get both inevery pair of our shoes. These shoes are equipped with Geckoman'ssignature arch support and built-in padded insoles. The combination ofthese functions has been proven by many consumers to relieve your footpain and provide ultimate comfort.
[PERFECT DESIGN FOR WOMEN]: Geckoman shoes for women not onlyhave comfortable support insoles, and lady shoes still have a softcolorful cotton fabric lining, provide a comfortable foot feeling whilealso can perfectly show the unique style of women.Start enjoying abeautiful walking experience by choosing Geckoman women's shoes.
[UNIQUE ARCH SUPPORT]: The Loafer Shoes for women's orthotic archsupport and deep heel cupping promotes stability, slides metatarsalPadded Arch Support offloads pressure from the ball of the foot to helprelieve forefoot pain, make your daily walk full of security.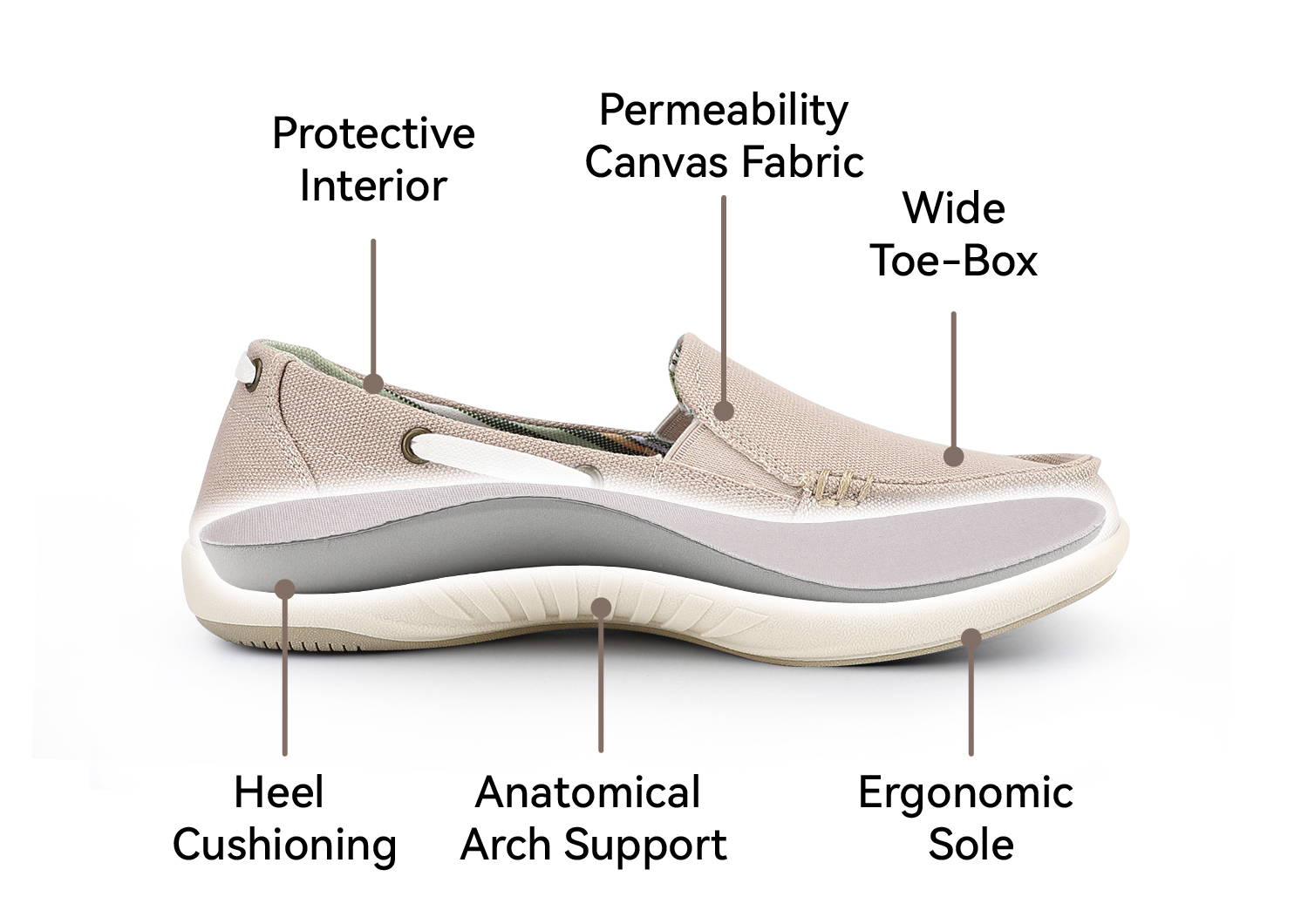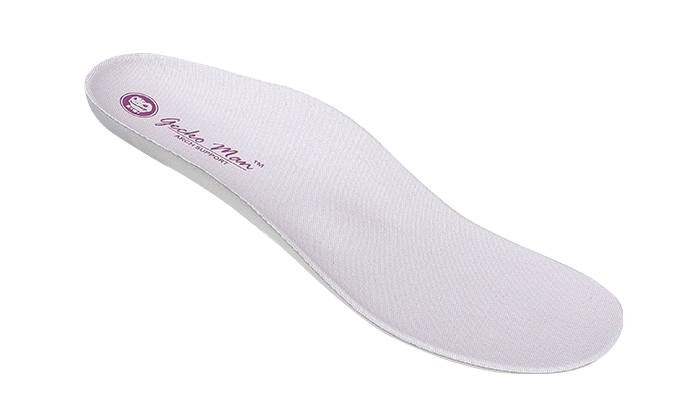 Maximum comfort for normal day to day activity, work and on your feet all day. Our orthotics will address your personal foot needs and are designed to relieve pain, prevent further damage and improve overall foot health.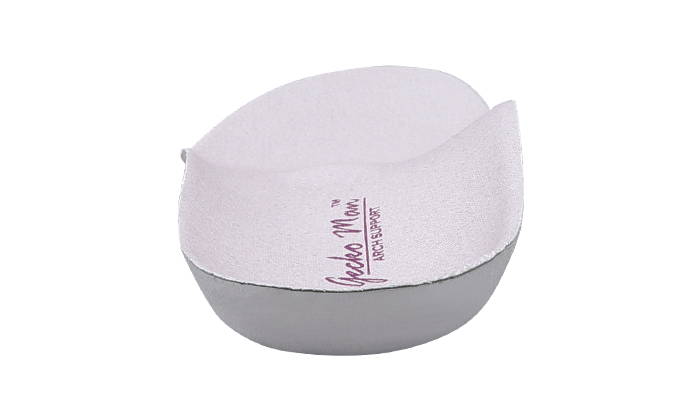 Our GECKOINSOLE dynamically flexes to hug your heels with every step. This is proven to contain your fat pad even more, keeping it exactly where it belongs. Really good for your feet and even better for your body.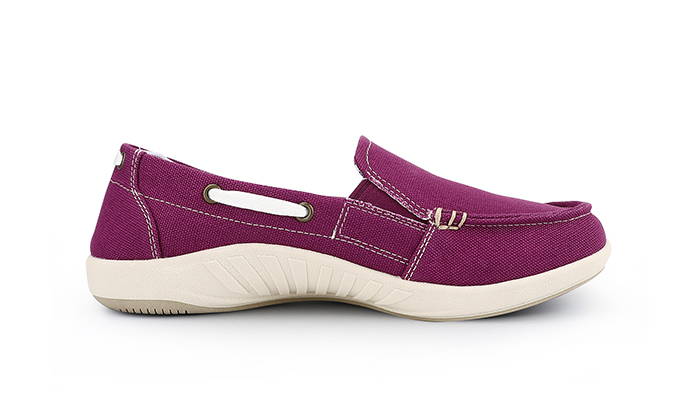 GeckoMan Arch Supports, in particular, are designed to support all four arches of the foot, placing the feet in the ideal position, and aligning the body from the feet up.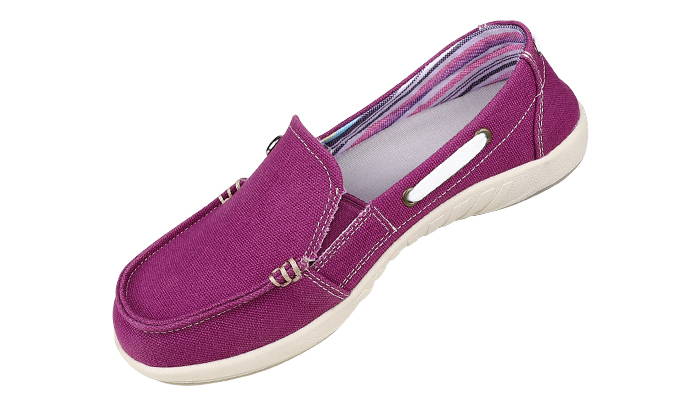 Breathable surface material let your feet breathe. The siesta design is great for every occasion, no matter indoor or outdoor, the fashion appearance for comfortable all-day wear.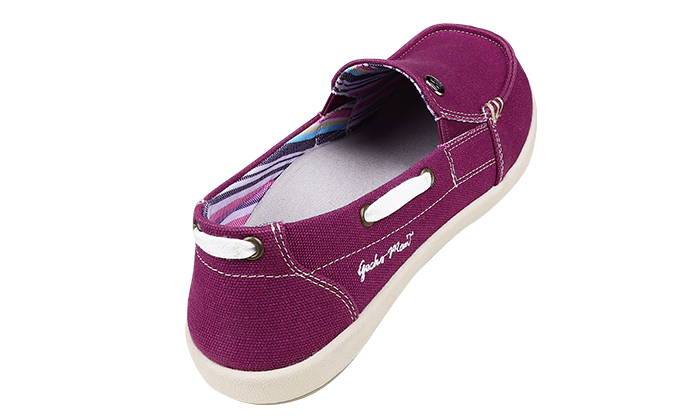 All GeckoMan shoes are made with extra depth and a wide toe-box. The wide & roomy toe-box provides room for toe movement and enhances comfort for those with bunions, hammertoes & swollen feet.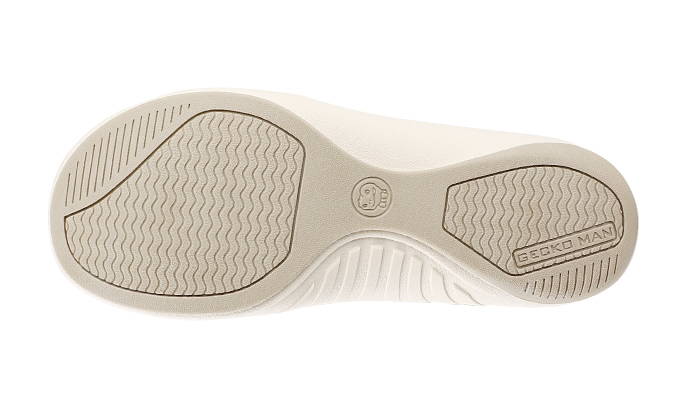 Advanced slip-resistance rubber ensures excellent traction and grip. Ergonomic soles with a mild rocker design and help propel foot forward with minimal joints motion and adds spring to your step.