GECKOMAN: THE ARCH SUPPORT INNOVATORS
We are dedicated to bringing you the best comfort shoes with arch support and orthotic. Our goal is to provide you with the most technically-advanced comfort shoes available. Our product team is constantly on the move, searching every corner of the globe to find footwear featuring the latest breakthroughs in comfort shoe technology.
PAIN RELIEF BEYOND BELIEF
GET YOUR LIFE BACK
Imagine a shoe with the power to make your body feel years younger. It's not a dream: The future of footwear is here. Our patented GECKOMAN makes feet healthier with a special flexing action that hugs the fat pad of your heels. Unlike anything else, these hugs cup your heel to cushion impact and reduce pain, letting you skip the hassle of orthotics.

3X MORE SUPPORT
Imagine living unstoppable days, knowing GECKOMAN supports you in all the right ways. In a few short weeks, our unparalleled GECKO INSOLES will custom mold to your unique foot shape using space-age foams that harness your body heat—promising whole-body alignment with the perfect amount of heel, arch and ankle support.
EARTH'S HAPPIEST RIDE
Imagine a bouncy, energizing ride with every stride. Using the same premium polymers found in high-end running shoes, our GECKOMAN midsole delivers endless cushioning that further enhances the cupping motion of GECKOSOLE—setting the standard for the smoothest stride and a happier life.
Orthotic And Arch Support
Orthotic And Arch Support

Orthotic And Arch Support
Women's Arch Support Shoes
Orthotic And Arch Support
Orthotic And Arch Support
Orthotic And Arch Support

CARBON FIBER ORTHOTICS INSOLES
The story starts with you. Geckoman insoles exist to transform your life through alignment starting at your feet and ending with the comfort and support to take on any challenge.
The primary focus of the Geckoman brand is to offer the ultimate comfortable and functional shoes, orthotic insoles, and socks. By combining athletic footwear technology and therapeutic detailing, Geckoman footwear offers the highest level of comfort and protection for sensitive feet. Finding the right pair of shoes can be a tiring process, especially when faced with a foot ailment. Geckoman employs biomedical engineers to build innovative footwear products, designed to alleviate the symptoms associated with various foot conditions, such as plantar fasciitis, arch pain, heel and foot pain, bunions, corns, calluses, and neuroma, and products for individuals with diabetes, arthritis, and Neuropathy.
When you need to use special plantar fasciitis insoles or custom-made orthotics for plantar fasciitis you should look for shoes that come with removable insoles, such as Geckoman shoes, which feature removable insoles with built-in arch support in all their footwear, including plantar fasciitis shoes, orthopedic shoes, and arch support slippers. Geckoman offers a variety of arch support shoe styles. When looking for the best walking shoes for foot pain, the best arch support casual shoes, and the best dress sandals for plantar fasciitis, try Geckoman shoe Risk-Free, we are offering a 180-day wear test.
Today's most comfortable shoes for men allow you to step out in the latest footwear trends and still enjoy a comfortable, arch-supporting shoe. Perfect for everyday wear, our comfortable men's shoes range from men's slippers with arch support and sandals to work shoes and everything in between. Too often, finding the perfect supportive shoe for women comes at the expense of style, forcing you to choose between comfort and appearance. At Geckoman, we're disrupting the footwear space by transforming how people view women's shoes - from women's office shoes to slippers and everything in between. Geckoman unites comfort and style, offering podiatrist-designed arch support shoes for women in the season's most coveted trends. Our shoes are all built with superior arch support and high-quality materials to support all-day wear and minimize arch pain.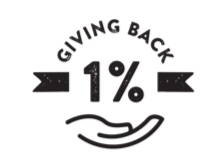 YOUR PURCHASE MAKES A DIFFERENCE
Every year Geckoman donates 1% of annual sales and more than 1,000 volunteer hours to organizations working to shape a strong foundation for a healthy future.