Slipper With Arch Support Comfortable Shoe- Pop - GECKOMAN
Geckoman's premium arch support & cushioning sole offer comfort & foot pain relief.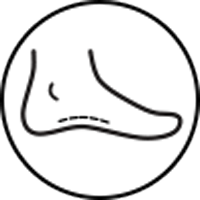 Arch support helps relieve common arch and heel pain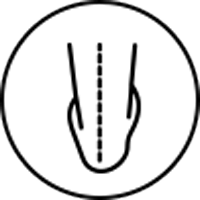 Arch support helps stabilize natural alignment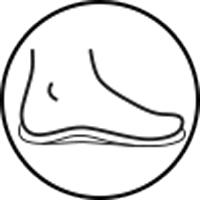 Memory foam provides extra comfort and cushioning
Multifunctional Shoe Insoles
Design for Relief Foot Pain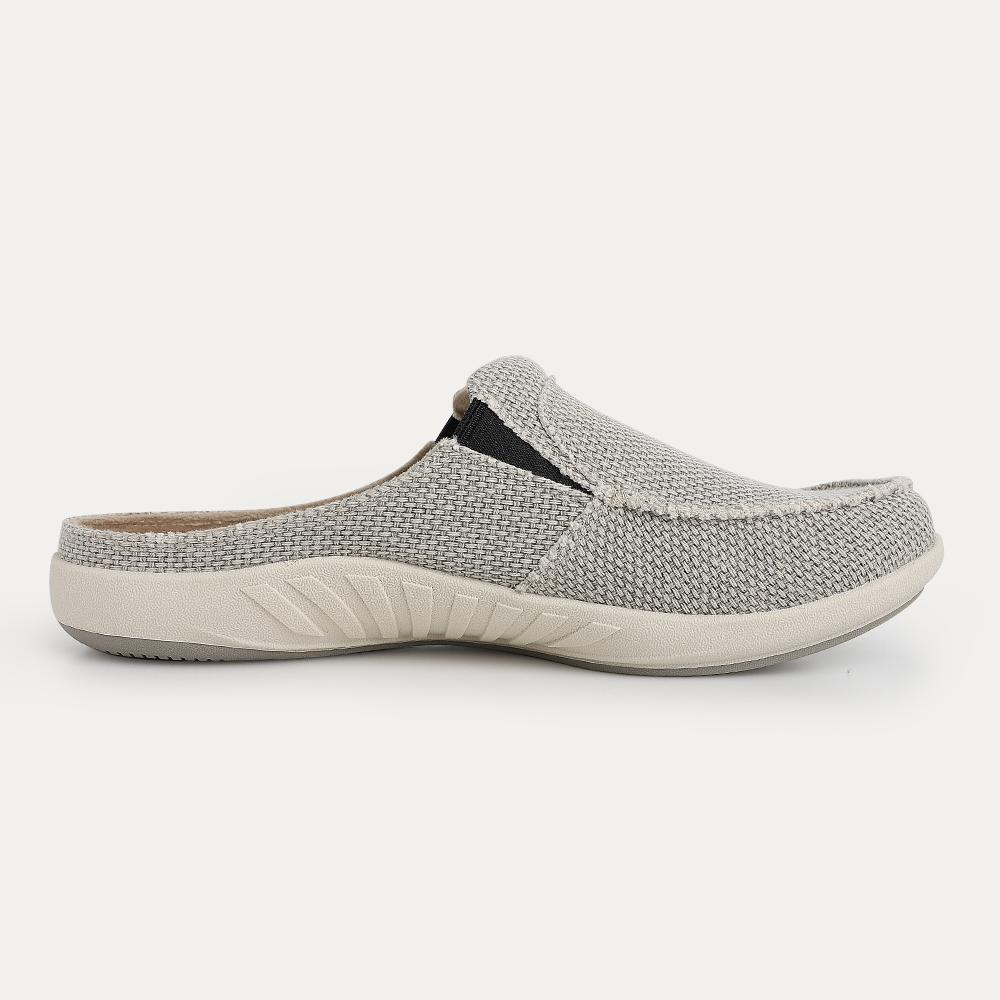 Reduce the pain of sole wear caused by prolonged exercise.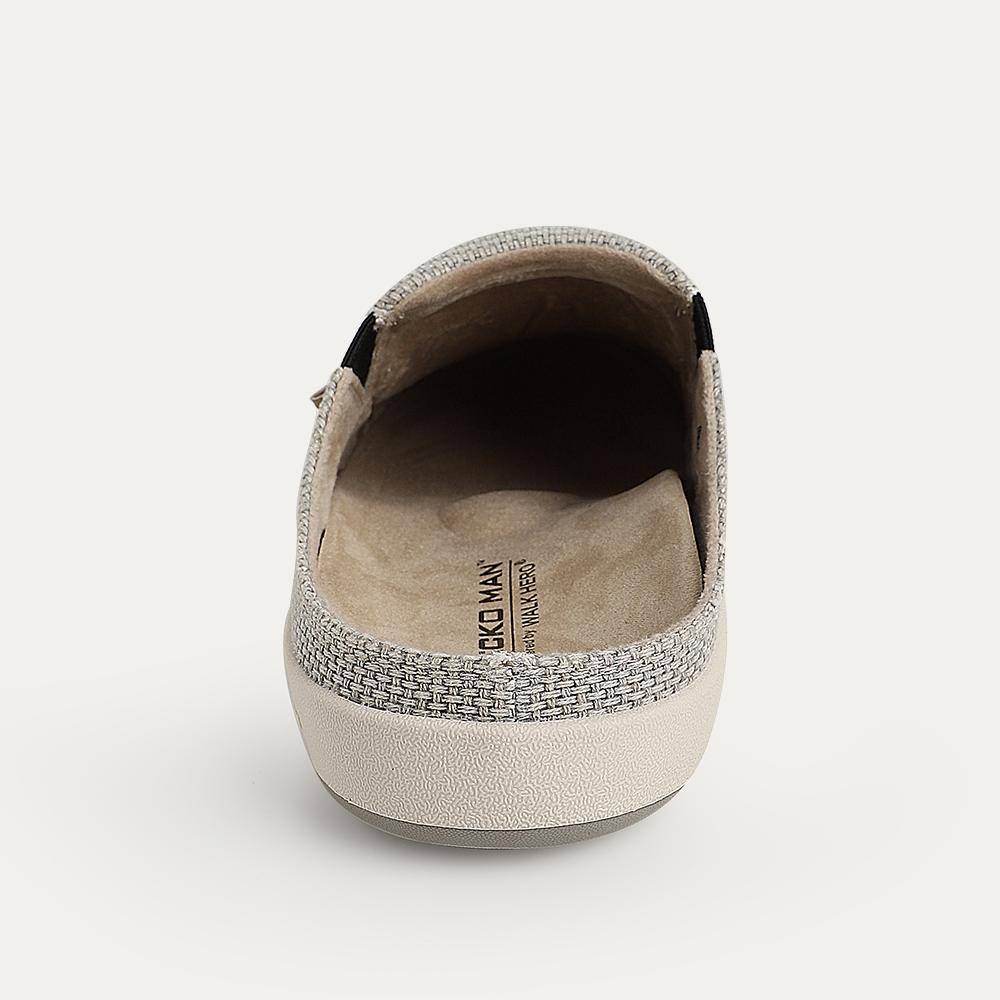 Redistribute forefoot pressure, increase reaction speed, and provide sufficient foot support.  

Redistribute forefoot pressure, increase reaction speed, and provide sufficient foot support.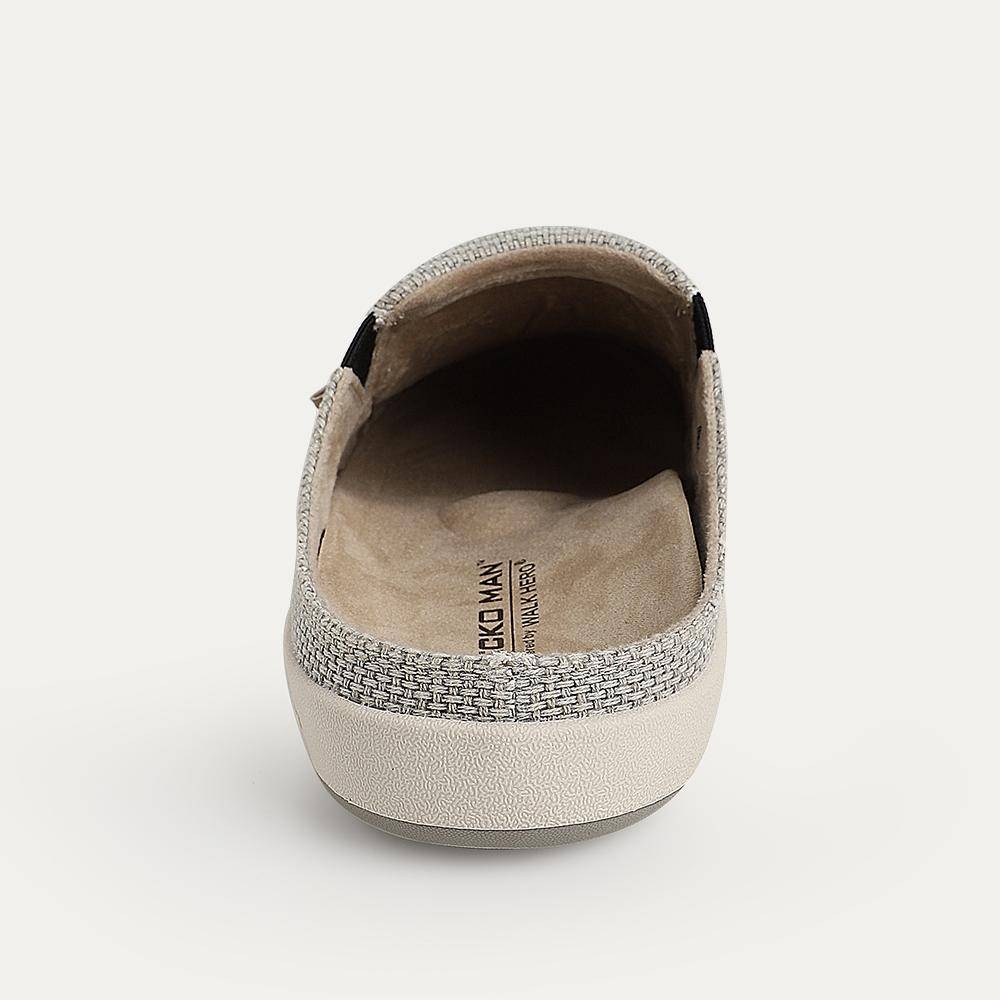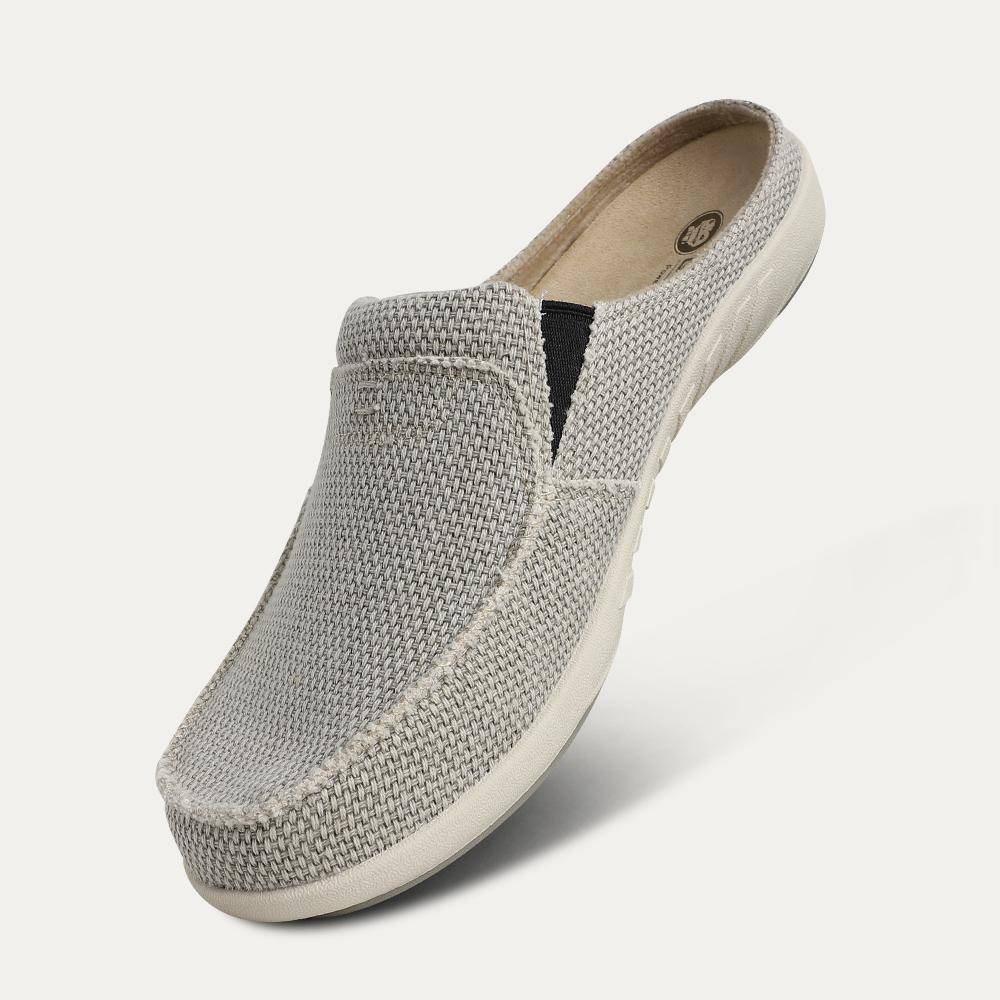 The ultimate in comfort and breathability comes from lightweight breathable materials.

Width design allow you to feel enough space on either side of the foot when walking.  

Width design allow you to feel enough space on either side of the foot when walking.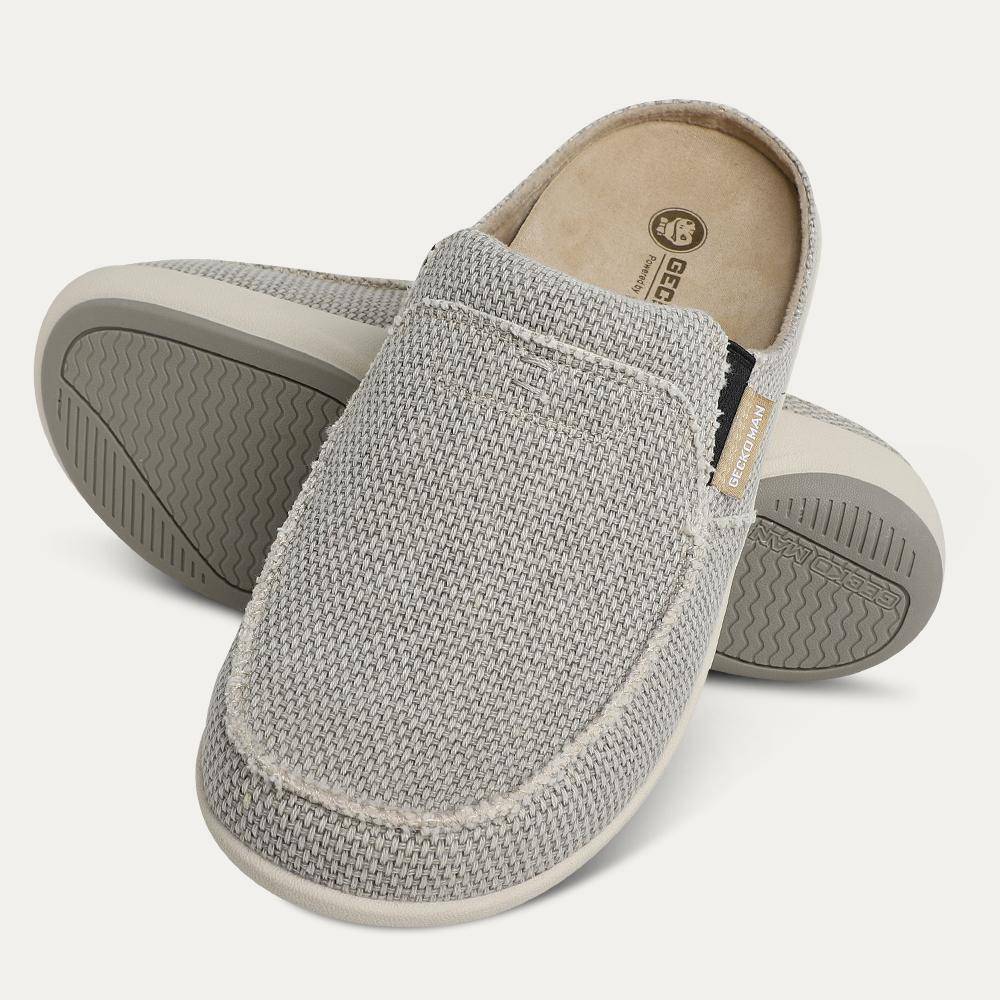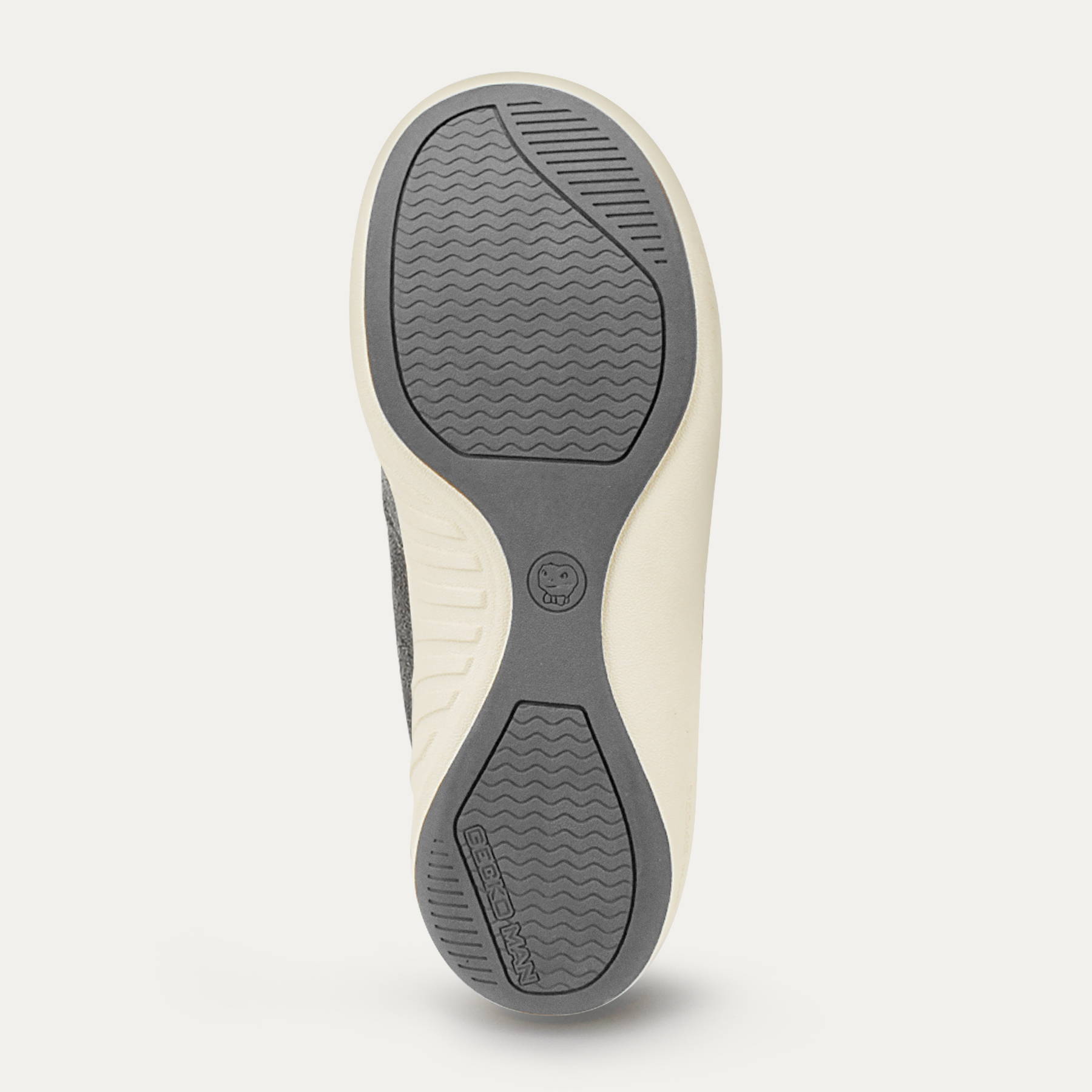 Durable Non-Slip Rubber Sole
Environmental non-slip rubber sole provides excellent traction and stability for you.
WEEK FLASH SALE.
Get 25% OFF with code: ESS20025
Can't Find Question? Email Us Support@Geckoman.com
What makes Geckoman shoes different?
Geckoman shoes have 3 key features:
1.Orthotic Arch supports you by aligning at the optimal position to properly balance your foot. Geckoman footwear provides unmatched support and improves how your body functions from the ground up.
2.Geckoman footwear proudly features a thick layer of slow recovery that customizes to your particular feet, for the ultimate footwear experience.
3.Anti-Microbial Technology is embedded in Geckoman footwear, it's easy to maintain a clean and healthy environment for your feet.Insoles helps prevent the growth of bacteria and fungi and helps keep your feet odor free.
Who can benefit from wearing Geckoman shoes?
Any person with or without a foot problem can benefit from wearing Geckoman orthotics! It is estimated that over 70% of the population suffer from rolling inwards of the foot and fallen arches (i.e., excess pronation), which is the major contributing factor to foot problems. As we get older this problem often worsens.
These persons in particular can benefit greatly from wearing Geckoman orthotics:
Those over 50: As we get older, the muscles and ligaments in the foot become weaker, as do the bones due to calcium reduction. In addition, the fatty padding under the foot thins out, which means less protection and cushioning for the bones, in particular the heel bone. Fallen arches combined with thinning fat tissue are a recipe for foot problems. Heel spurs are the most common foot complaints for those over 50.
People who are on their feet all day: Factory workers, nurses, teachers, people in retail and many other industries are required to stand on their feet for hours each day. Hard, unforgiving surfaces like concrete and asphalt take their toll after prolonged standing even for young and healthy people! Most common complaints are tired, aching feet and legs as well as low back pain. Women who are required to wear dress shoes with heels (e.g., in retail or hospitality) often suffer from pain under the ball of foot (metatarsalgia) and/or aching legs.
Runners & athletes: Because athletes put so much strain on their muscles and bones and ground reaction forces are much higher (up to 4 times the body weight), biomechanical injuries are more the rule than the exception. Orthotics play a major role in preventing sports injuries such as Achilles Tendonitis, shin splints and problems in and around the knee joint. Plus, running pain-free enables any athlete to perform better!
High-heel wearers: Most women know that high heels are not good for their feet, however many women do wear them. Common symptoms occurring from wearing high heels are pain in the back of the legs (and shortening of the calf muscles over the long term), ball of foot pain, pain under the arch and the heel. Geckoman are specifically designed to reduce discomfort associated by heeled shoes and sandals.
Pregnant or overweight people: Excess weight worsens the effects of excess pronation and its related pains. Proper alignment and support are crucial for those carrying additional weight, which creates additional forces on the feet, ankles, knees and back.
Shoes really help with plantar fasciitis heel pain?
Our shoes have helped thousands suffering from heel pain and plantar fasciitis.The vast majority of our customers who purchase Geckoman for their plantar fasciitis end up keeping the shoes. We have heard from many of our customers that the range of relief can be nearly immediate! But for some, it can take the full break-in period (7days) to start feeling relief.
Is there a break-in period for the shoes?
Many of our customers will find that Geckoman shoes are comfortable right out of the box, others may have a slightly different first experience. The information below will vary depending on the person and foot. In order to achieve superior comfort in our shoes, we recommend wearing the shoes for a couple hours a day, for 2-3days, to allow your foot to adjust to the new support that Geckoman shoes provides. You should find the product to be completely comfortable and support within few days.
Sales tax is automatically included in the product price. Sales tax can be refunded with returns. Thank you for your understanding, thank you for shopping with us.
Do you sell replacement insoles?
We only have a small amount of replacement insoles for the time being, if you need a pair, please contact us. As long as we have stock, we will send you a link to purchase.
Does Geckoman qualify as slip-resistant shoes?
Our innovative groove pattern in the sole of Geckoman is designed to help push liquid away from your shoe to help improve traction on tile, concrete, and other smooth surfaces.
How long will it take to receive my order?
Most Ground shipments typically arrive within 3-7 business days. We also don't offer overnight expedited. Please keep in mind, estimated shipping times DO NOT include processing times. Most orders take 1-2 business days to process. Processing and shipments are based on business days only and DO NOT include holidays or weekends. Please refer to our Shipping Policy for more information.
Due to current measures to protect the safety of our distribution center employees, you may experience delays in order processing and delivery.
You will receive an email confirmation as soon as your order ships and you can contact us totrack your order.
Men' s Shoe Size Conversion
| US | UK | EUR | IN | CM |
| --- | --- | --- | --- | --- |
| M8 | 7.5 | 41.5 | 10.0 | 25.5 |
| M8.5 | 8 | 42 | 10.2 | 26.0 |
| M9 | 8.5 | 42.5 | 10.4 | 26.5 |
| M9.5 | 9 | 43 | 10.6 | 27.0 |
| M10 | 9.5 | 44 | 10.6 | 27.0 |
| M10.5 | 10 | 44.5 | 10.8 | 27.5 |
| M11 | 10.5 | 45 | 11.0 | 28.0 |
| M11.5 | 11 | 45.5 | 11.2 | 28.5 |
| M12 | 11.5 | 46.5 | 11.4 | 29.0 |
| M13 | 12.5 | 48 | 11.8 | 30.0 |
| M14 | 13.5 | 49 | 12.0 | 30.5 |
Women' s Shoe Size Conversion
| US | UK | EUR | IN | CM |
| --- | --- | --- | --- | --- |
| W5 | 2.5 | 35 | 8.5 | 21.5 |
| W6 | 3.5 | 36 | 8.7 | 22.0 |
| W7 | 4.5 | 37.5 | 9.1 | 23.0 |
| W8 | 5.5 | 39 | 9.4 | 24.0 |
| W9 | 6.5 | 40 | 9.6 | 24.5 |
| W10 | 7.5 | 41.5 | 10.0 | 25.5 |
| W11 | 8.5 | 42.5 | 10.4 | 26.5 |
| W12 | 9.5 | 43.5 | 10.8 | 27.5 |